Change Management
.
Replacement of talent & organization/human potential
Propelling Growth through Unleashing Human Potential
With the pandemic leaving a huge dent in the business industry of Bangladesh, it has become high time that companies - both large and small - get proper direction to enable upward and onward growth. While streamlining operations and collaboration are key, businesses can not thrive in the first place without empowering their workforce.
Responsible leaders are at the heart of these people-centric and highly effective growth strategies, assisting businesses in navigating uncharted territory with confidence and rising to the new norm, where respect, compassion, and care for employees and customers are among the requirements for success.
Organizations that prioritize people and address their basic human needs as their own will unleash their employees' full potential and climb up the growth chart.
How we work
We combine deep industry expertise and human-centered approaches to help our clients shape their business strategies and drive growth.
HR Revolution
Enriching HR with the adequate guidelines to empower their workforce and meet the business goals, thus promoting a healthy workplace.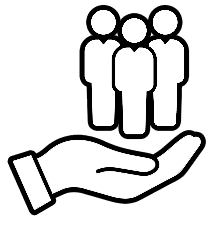 Futuristic Outlook
Extrapolating trends and analyzing plausible impediments to structure an adept, agile and accomplished talent pool.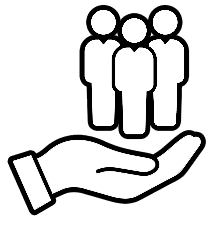 Talent Enhancement
Researching past successful HR procedures to suggest organization-employee fit strategies for unleashing maximum human potential.